Board of Directors
President, Jo Todd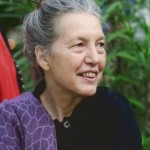 Jo is the founding director of the Healing Alliance. She holds a PhD in Depth Psychology from Pacifica Graduate Institute, as well as M.A. in Human Services, focused on counseling from St. Edwards University. Her undergraduate degree is in addiction services. Jo works with individuals and groups in her private practice as well as in corporate, non-profit, and governmental settings. She organizes Pacifica Graduate Institute Alumni Association's Regional Coordinators, and is a member of their Board of Directors.
Treasurer, Don Switlick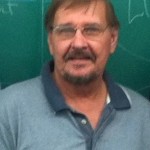 Founder of Austin IONS, the local community group of the Institute Of Noetic Sciences. Don is also active among such local consciousness groups as the Anomaly Archives, the Jung Society of Austin, Omega at The Crossings and elsewhere.
Secretary & Membership Chair,Michelle John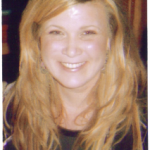 Michelle John, PhD, LPC is a licensed psychotherapist specializing in individual & couples therapy using Somatic Experiencing, psychodynamically oriented, creative therapeutic approaches to the client process.  Dr. John maintains a private practice in Austin, Texas. In addition to being a therapist, Dr. John is also full time faculty at The Art Institute of Austin teaching a variety of courses including psychology and career development. As an professional artist in mixed media, MOJO by Dr. John, has been featured as part of the Up Collective gallery and she has plans to expand her artistic endeavors to include galleries in Austin, Texas and Anchorage, Alaska.

Library Chair, Ray Hawkins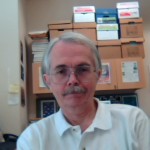 Ray Hawkins, Ph.D., ABPP (Clinical Psychology), received his Ph.D. in clinical psychology from the University of Pennsylvania in 1975, after completing a one-year pre-doctoral internship at the Eastern Pennsylvania Psychiatric Institute. From 1975 to
1982 he was an assistant professor of clinical psychology at the University of Texas at Austin.. In 1979 he co-founded the Austin Stress Clinic, the first private clinic in Austin to specialize in biofeedback and clinical health psychology. In 1982, Ray joined the Austin Regional Clinic as a staff psychologist, where he  continued his clinical research on addictive behaviors and began new research on the relationship between Jungian personality types, addictive behaviors, chaos theory, and other behavioral health issues, including chronic pain. In 1998 he returned to the University of Texas at Austin, Psychology Department, on a part-time basis as a lecturer and clinical supervisor. In 1998 he also was appointed an adjunct professor in the Master of Counseling Program at the Episcopal Seminary of the Southwest. Ray's current clinical research interests are in individual differences in behavior and personality, consciousness, and spirituality. He has co-edited two books and published numerous articles on addictive behaviors, cognitive-behavior therapy, and Jungian psychological type applications. In 2004, Dr. Hawkins became a core faculty member in the School of Psychology at Fielding Graduate University, an APA approved doctoral program in clinical psychology. That same year he joined the New Life Institute where he currently serves as the Training Clinic Director and Chair of the Board of Directors. He also is a founding board member of the Lone Star Psychology Residency Program, and serves on the board of the Jung Society of Austin, and is active in the Institute for Neurosciences and Consciousness Studies.
Email & Web Communications, Jason Sugg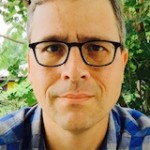 Jason Sugg, MA, LPC is an Austin-area counselor and a Ph.D. candidate in Pacifica Graduate Institute's Depth Psychotherapy program. He has a strong interest in the cultural and political applications of depth psychological theory. He also holds B.S. and M.Eng. degrees in Computer Science from the Massachusetts Institute of Technology. He lives in south Austin with his wife and two children.
Social Media & Technology, Jordon Stanford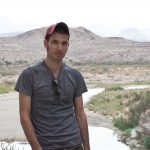 Jordon Stanford has been involved with the Jung Society since 2011. He is currently completing his Master of Arts in Counseling and holds a BFA in Photography. He is passionate about exploring and understanding psyche and all its interwoven connections to our universe and the multiverses. His website can be found at www.jordonstanford.com
Volunteer Coordinator, Dr. Victoria Shackleford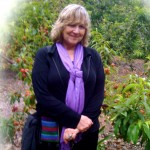 Dr. Victoria Shackelford recently joined the Austin Jung Society board as the chair for volunteers. Her duties will include recruitment and orientation to the workings of the Jung Society such as hospitality, membership, and support of all Jung Society events. These events include roundtable discussions, lectures, classes and workshops plus special events such as the celebration of Jung's birthday.  Victoria Shackelford, MFA, MA, PhD, completed her Doctorate in Depth Psychotherapy with an emphasis in advanced supervision from Pacifica Graduate Institute. She graduated as a Distinguished Graduate with her MA from St. Mary's University, in Community Counseling and holds a MFA from the University of Texas at Austin. Dr. Shackelford is in private practice for counseling and depth psychotherapy work. Specializing in anger management and working with families and couples in conflict she utilizing the modalities of Jungian psychotherapy, archetypal psychology, expressive arts therapies from the holistic perspective of Carl Jung and in tandem with the clinical perspective of Cognitive restructuring and CBT.
You may find her on line at: www.doctorvictoria.net  & www.counselingsanantonio.com
To contact her call: 210.602.3002 or 512.464.9544