The Jung Society of Austin is a non-profit located in Austin, TX dedicated to keeping Austin soulful and promoting the "depth view" with lectures, workshops, other events, and digital content.
Upcoming Events:
Friday, May 21st, 2020 at 7:00 pm
Conversations with Wynette Barton:
Uncovering and Discovering the Unconscious including the difference between what is fundamental and what is fundamentalism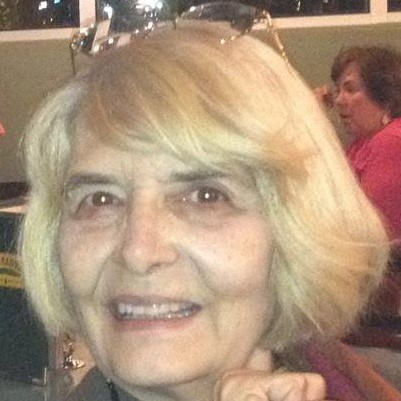 JSA is very excited to finally announce Conversations With Wynette. Wynette Barton has graciously offered to participate in a conversation with the JSA comunity via Zoom from her home in Kyle, TX – . Wynette Barton MS, D. Div., is a graduate of C. G. Jung Institute in Zurich (as well as holding a doctorate of Religious Studies) and practicing Jungian Analyst. She has been practicing in here in Central Texas for many years, and any of you who have been part of the JSA community for any length of time have heard lots about her. She is interested in Early Mystery Practices of Greece and Egypt and has a vast knowledge of a broad range of topics from the world of Analytical Psychology.
This will be an open-format conversation and will include lots of time for questions and dialogue with the audience – we want Conversations With Wynette to be an accessible way for the JSA community to learn more about Jungian psychology.
This event is open to all – Registration via Eventbrite.
---
The Myths of Belief: A Lecture and Workshop with Dennis Slattery, Ph.D.

Lecture: Friday, September 24th, 2021 at 7:00pm
Workshop: Saturday, September 25th from 10:00am-4:00pm
CEUs are available
Lecture: "The very existence of a belief has in itself the reality of a psychic fact." C. G. Jung, Psychology and Religion, par. 377)
The last several years have called into question what comprises the reality we are asked to believe in. Dennis Slattery, PhD, will lead us to explore the intimate connection between myth and belief and question some of the following: Does a belief take shape from within the personal myth we are cultivating? How much of our own identity is implicated in what we believe? Where did one or two of our beliefs have their origin? How do our beliefs serve us as we continue our journey towards individuation? What might be necessary for a strongly-held belief to be modified or change? What makes us cling to certain beliefs? What is taking place regarding our national myth and the beliefs that give it solidity?
Riting Retreat: "Even though mythology may not be "true" in the sense that a mathematical law or a physical experiment is true, it is still a serious subject for research and contains quite as many truths as a natural science"; (Jung On Christianity, p. 129.)
We will work some of the related areas on belief, prejudice, assumptions, hunches, intuitions and other ways we use to create, defend, debunk, and understand more deeply the nature of reality that we have adopted as our path in life. We will also explore what individuals find that they continue to hang on to even though one no longer believes it. Please have a journal for writing cursively rather than on a computer, if possible. If your computer is a necessity, by all mean, use it.
There will be a series of meditative prompts to guide you into the topic. We will keep riting periods to approximately 20 minutes. There will be time for those of you who would like to share all or part of your writing, be it a poem or prose, with others.
Schedule for Lecture and Saturday Workshop with Dennis Slattery, PhD
Friday, September 24th, 2021 at 7:00pm – Lecture: Slattery will speak for about an hour, with some time near the end for general discussion and Q&A. Cost: $15 (non-members), $10 (members), $8 (students).
Saturday, September 25th from 10:00am-4:00pm – Writing and Meditation Workshop. Cost: $100 (non-members), $75 (members), $60 (students). (Purchase of a workshop ticket includes admission to the Friday lecture).
About the Presenter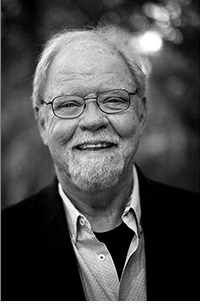 Dennis Patrick Slattery, Ph.D. has taught for the past 53 years, the last 27 in the Mythological Studies Program at Pacifica Graduate Institute in Carpinteria, California. He is the author, coauthor, editor or coeditor of 31 volumes, including 7 volumes of poetry and one coauthored novel, with Charles Asher. Current titles include From War To Wonder: Retrieving Your Personal Myth Through Homer's Odyssey and An Obscure Order: Reflections on Cultural Mythology (2020). He is gathering and editing a series of essays for a volume entitled Mything Links: The Subtle Wisdom of Stories. He has also written over 200 articles in newspapers, magazines, journals, on-line publications and other sources. www.dennispatrickslattery.com