The Jung Society of Austin is a non-profit located in Austin, TX dedicated to keeping Austin soulful and promoting the "depth view" with lectures, workshops, other events, and digital content.
Upcoming Events:
A special lecture with Victoria Shackelford, PhD
Friday, October 23rd
7:00-8:45pm

Together let's examine and even flirt with the archetype of the Witch, that eternal feminine character in fairytales and myth that finds its meaning in the story of an old woman in the woods, the evil stepmother, the dark queen of the underworld. These mythological stories of destructive goddesses and witches represent fractures, chaos and disruptive psychological events in the collective psyche. The appearance of the witch in stories causes necessary psychological movement; she spurs individuation and transformation of the main character in the story. In our own lives we need the transformative and chaotic energy of the witch to foster our own individuation and transformation.
Lecture begins at 7:00pm Central Time. Zoom link will be sent out two hours before the scheduled lecture begins.
Cost: $15 (Non-member), $12 (Member), $8 (Student)
---
A note from Dr. Shackelford
Sullivan's black cat, representing the dark force of the feminine, waits patiently in the unconscious, looking for cracks in our psyche from which to emerge into conscious life (Victoria Shackelford, 2014, p. 66). I think she need not wait any longer. I will offer up one such story to engage our dark feminine witch. Join me to see what she has for us in 2020.

About The Presenter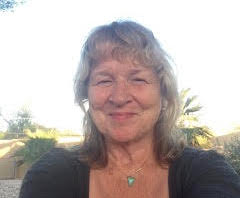 Victoria Shackelford, Jungian Psychotherapist, provides counseling services for adults and adolescents experiencing unhealthy relationships at home, work or play. In addition to couples and partner therapy, her practice includes, sexuality problems, gender concerns, anger symptoms, depression, addiction, self-esteem, trauma recovery, PTSD, anxiety and stress. She has a PhD in Depth Psychotherapy from Pacifica Graduate Institute in Carpinteria, California, a Jungian and Analytical Psychology program with a focus on clinical case presentation and advanced supervision for licensed Psychotherapists. She graduated as a Distinguished Graduate with her MA from St. Mary's University, in Community Counseling and holds a MFA from the University of Texas at Austin.